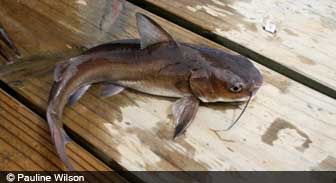 In Mississippi, food is celebrated with the four F's -- festivals, fairs, families, and friends. The Magnolia State shares much of its culinary heritage with other Southern states, including Louisiana. Vacationers will be able to find great down home favorites served throughout the state.
Historic Eats
The first explorers to visit the northern region of the state were French fur traders who established trade in local Native American villages. Their diets consisted of much of the same foods as the Native Americans, including mush made from fish, brier root, and wild game. Around 1700, the first permanent settlement was established in the area, and the settlers received other foods from the nearby tribes, such as chicken. Like the French who settled in New Orleans, those who moved to Biloxi learned to use local ingredients in their cuisine. For instance, fish stews were made with redfish, green peppers, and various wild herbs, as well as carrots, celery, okra, and parsley. Other kinds of stews were popular as well, using many of the same basic ingredients. Tomatoes weren't used in local cooking until after the Revolutionary War, as the state's culinary styles changed.
Many of Mississippi's culinary styles are derived from the Creole culture, as in Louisiana. Even though French cuisine in the U.S. is most associated with New Orleans, French culinary styles also played an important role in plantation cooking in Mississippi. Antebellum manor-house cuisine included rich sauces and ambrosial desserts, served with meals that were exhibited in a spectacular fashion. On Mississippi plantations, most days began with a cup of strong, piping hot, black coffee. Catfish dinners were served with ample sides of turnip greens prepared with salted pork, corn bread, and spicy red beans and rice.
Coastal Cuisine
In the U.S., catfish production is a $450 million a year industry. Mississippi supplied 350 million pounds, or 55 percent of the U.S.'s catfish production in 2005, making catfish farming a very large part of the Magnolia State's economy. In Belzoni, known as the "Catfish Capital of the World," visitors can actually experience the "pond to plate" process. As a major supplier of catfish in the U.S., it's not surprising that catfish recipes have greatly added to the state's culinary styles. Before large-scale commercial catfish farms and aquaculture arrived in the Magnolia State, locals stocked their kitchens and fish-fry events with catfish they'd caught with cane poles in rivers. Along with fried chicken, sweet tea, and hush puppies, fried catfish is a Southern favorite. Pan-fried and deep-fried are two popular ways of preparing fried catfish. Aside from the frying pan, Mississippi catfish recipes run the gamut, from apricot-mustard crusted catfish to stewed catfish.
Oyster, shrimp, crab, and red snapper are also popular seafood items that can be found on menus throughout the state.
Southern Sweets
Named for its resemblance to the banks of the Mississippi River, the Mississippi Mud Pie is a chocolate, gooey treat which originated in the Magnolia State and gained international popularity, most likely because of the ample amount of chocolate used in each serving. The ingredients of this superbly sweet treat include a plenteous portion of sticky chocolate filling on top of a crumbly chocolate crust, usually served with ice cream. Food historians believe that Southern cooks created this dessert dish after World War II because the ingredients were readily available at local supermarkets, and the recipe doesn't require any special tools for cooking.
Pecan trees thrive in southern U.S. states, including Mississippi, which boasts the world's largest pecan nursery in Lumberton. A number of delicious desserts are made from the indigenous nut. A favorite dessert item in the South, pecan pie is a popular sweet treat in Mississippi. Pralines, a French confection, are a favorite candy, made with pecans (or almonds and hazel nuts). The nuts are caramelized, then tossed with powdered sugar.
The Magnolia State produced approximately 238 million pounds of sweet potatoes in the year 2003, and Vardama is often referred to as the sweet potato capital of the world. Black slaves in the South recognized the sweet potato as being very similar to the yams of Africa, and they developed many sweet potato recipes from their traditional cuisine. While plenty of savory dishes feature sweet potatoes, sweet potato pie is an especially beloved recipe. Sweet potatoes are peeled, cleaned, and sliced, then stewed until they're soft. They are then finely mashed and seasoned with butter, sugar, cream, nutmeg, and cinnamon. After adding eggs, the mixture is baked in a pie shell, created a delicious dessert.
Food Fairs and Festivals
Mississippians celebrate the art of eating with a number of fairs and festivals held at various times throughout the state. For all the catfish you can eat, head to Belzoni for the Annual World Catfish Festival in April. Fill up on more tasty seafood in Biloxi at the Annual Crawfish Fest or the Biloxi Seafood Festival. For a unique twist on burgers, check out the Slugburger Festival in Corinth. And for more contemporary American favorites there's the Kansas City Hog Wild Barbecue Festival and Chili Today and Hot Tamale Festival.
With all of the great nightlife and activities to be enjoyed in Mississippi, you're sure to work up an appetite on your vacation. What better way to satisfy your hunger than with the traditional down home cooking of the Magnolia State? Satiate your cravings at local fine restaurants or at one of the state's culinary celebrations where you're sure to find delicious fare.
Print this Article